Money & Psychology – Part 3
Subscribe: Apple Podcasts | Android | Email | Google Play | Stitcher | TuneIn | RSS | Experiencing Financial Contentment Sign Up Page
Podcast Details:
Podcast Title:  Money & Psychology – Part 3
Podcast Series: The Maven's Keys to Financial Contentment
The Maven's Keys to Financial Contentment is my idea that true financial contentment can be found when an overlap of money and beliefs occur.  Many people ask the question of how to be "financially content" and this is a discussion to uncover those answers.
So last week we covered 2 ways marketers have used tactics that influence us into decisions on how we spend our money. Go back and listen to episode 25 to play a little catch up as I want to move right into Part 3 discussing two additional tactics.
"Pavlovian" Association
"Pavlovian" Association -This is the idea of associating a product or idea with something we are already familiar.
I think the biggest exploitation I've seen is when athletes (or celebrities) are used to promote products. I'll be dating myself here, but back in the day, Reebok came out with this pump technology for their basketball shoes.   And apparently the idea was that the pump gave you a more secure feel around your foot and ankle making the show inherently more comfortable–essentially a tighter shoe. But I know my peers were thinking they could jump higher and all types of things just from wearing this shoe. Well, then Reebok was wise enough to get Dominique Wilkins to endorse this product which obviously affected sales positively.
(1989 Reebok Pump Commercial – featuring the "Human Highlight Film" -Dominique Wilkins)
Social Proof
Social Proof – This idea is closely tied to "Association" in my opinion, but it takes it to another level when our peers say that something is good.
Right? I looked up to Dominique Wilkins as an aspiring 15 year-old wanting to play in the NBA, but when the captain of my basketball team in High School is wearing the same shoe….well I had felt like I needed a pair!  (I wanted to dunk too!!)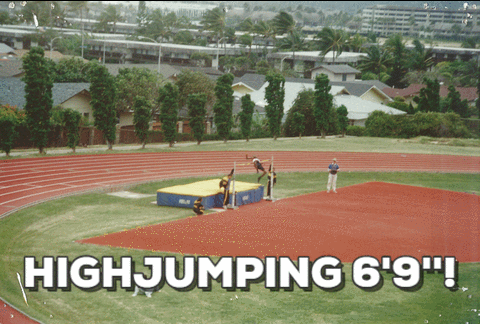 (Needless to say, I didn't need the Reebok pump to pull this off…)
Social proof is how companies like Amazon or Google use "reviews". These are your peers telling you that the product is good or bad…they are providing these endorsements based on what they have experienced. If we aren't careful we'll consider all social proof as objective advice which it is not–but marketers are counting on the fact that we will.
Next week we'll put a nice bow on all this and talk about how we use all this to make better decisions with our finances that affect our life.
#finlit
#behavioralfinance
#behavioraleconomics
#moneymindset
#psychology
Helpful Links:
About Me:
Dominique Henderson, CFP® is founder of DJH Capital Management, LLC., a fee-only, registered investment advisory firm specializing in comprehensive financial planning and wealth management.
#FinancialLiteracyBootCamp
Sound bumps provided by www.bensound.com